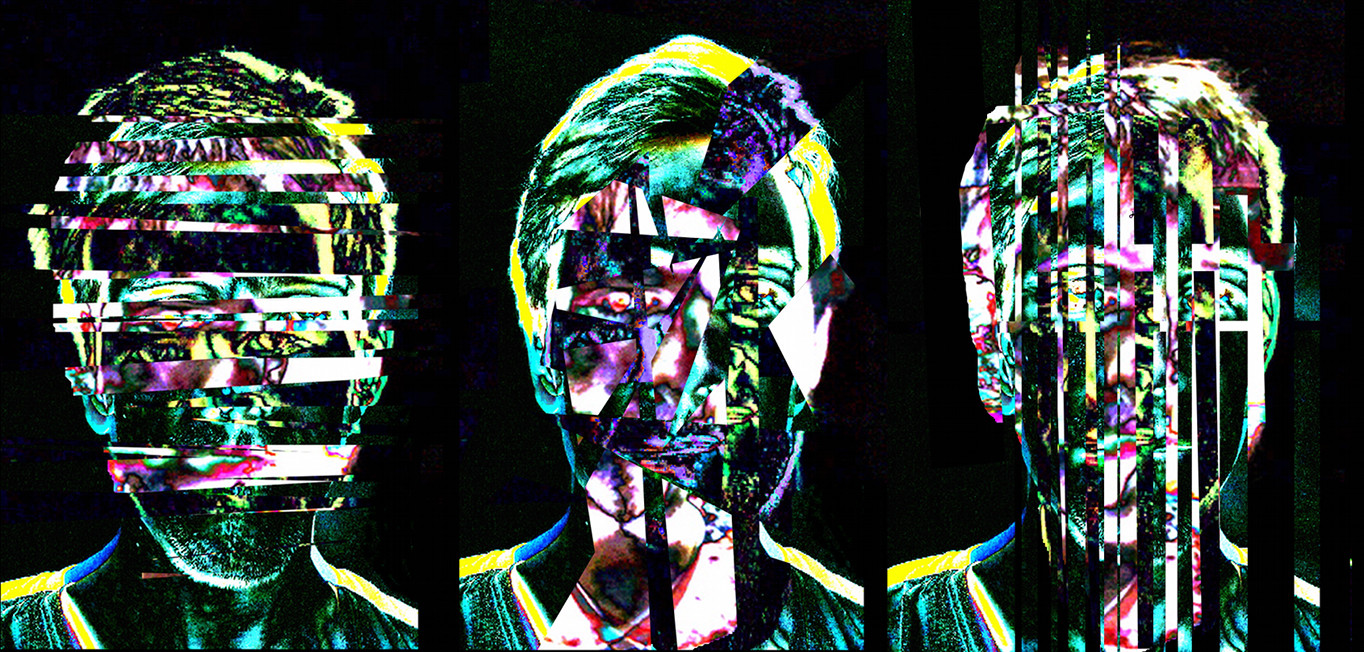 taupe | not blue light
press pack
DIY nonjazz band Taupe release turbulent album Not Blue Light (April 7, 2020)
Taking risks only works if you're willing to fail, and Glasgow-based band Taupe push this theory to its limit. New album Not Blue Light (April 7th) is their boldest yet: wonky compositions collide scatter-skronk with sludgy, doom-inspired riffs. Inspired by the night when their car was almost stolen – with their instruments and two members of the band still inside – it's a turbulent ride of a record.
Jamie Stockbridge (alto sax), Mike Parr-Burman (guitar) and Adam Stapleford (drums) share an understanding that there's no wrong way to play. Highly trained musicians and an explosive live band, Taupe's performances veer from taut, metronomic precision into intentionally unchartered territory, teetering on the edge of total collapse. The band's exhilarating sense of discovery has won them support from BBC 6 Music's Freak Zone, BBC Radio 3's Late Junction and Freeness, and RTÉ Lyric FM's Nova.
"It's about those moments when you embrace the chaos, and you can do things that surprise yourself. When there's trust you get braver decisions, individually and collectively." – Adam
Currently split between Glasgow, Manchester and Newcastle, Taupe comes to life when all three of them are in the same room. They meet at Mike's studio in Glasgow's East End and write by improvising, reacting to and sparking off each other's ideas. A decade of friendship has conjured a spooky telekinesis that anchors the band, even when their improvisations are careering into the unknown. This trust is the glue that binds their anarchic self-released debut Fill Up Your Lungs and Bellow (2017), best described by All About Jazz as a "chain of chemical reactions". Last year's EP Get The Keys is a two-track joyride – their breathless first response to that fateful almost-car-robbery.
"We've all got distinct sound-spaces and roles, so we follow our own threads. It's not based on any one person, it's three voices combining." – Mike
Not Blue Light – self-released on April 7th – is a colourful, stormy album that truly tests the band's shared intuition. Picking up on the story where Get The Keys left off, the album's title is borrowed from Manchester's law enforcement. "Not blue light is what the police called the situation," laughs Jamie. "As in, not an emergency. Watching the others literally fight those guys off, it definitely felt like one." Inspired by unlikely instruments, home-made synths, doom metal and Tyneside's local laureate Richard Dawson, the record's six tracks rattle from shit your pants fear through to adrenaline, relief and bafflement.
Opener Almera Tino is one of Taupe's heaviest tracks to date, but it still fizzes and crackles – throwing their listener off-kilter with sharp left turns. Poor Old Horse is the group's first cover, a vivid instrumental reimagining of Dawson's solemn, violent acapella about an animal no longer fit for purpose. Closing track, and live favourite, Mammatus is a re-recording of the first piece Taupe wrote together, now twisted and warped after years of performances. Not Blue Light is sharp and sour, prizing surprise over any specific sound.
"It's music that we know is challenging – but that's not really our problem – or anyone's problem – because it's about making sure that it's genuinely good fun. No-one should ever feel underqualified." – Jamie
selected press
'Egoless [and] exhilarating, bursting with rebellious energy.'
- Bernard Clarke, RTÉ Lyric FM
'Music to punch things to.'
- Daniel Spicer, The Wire
'(Taupe) revel in formal deconstruction and textural mutation ... there's a sense of punky mischief here that recalls Naked City or Melt Banana.'
- Stewart Smith, The List
'Three musicians in total harmony with each other, however dissonant.'
- Bido Lito
'A fierce trio balancing blast and groove.'
- The New York City Jazz Record
'Like a pigeon stuck in a post-box.'
- NARC. Magazine
'Unreal.'
- Strange Behaviours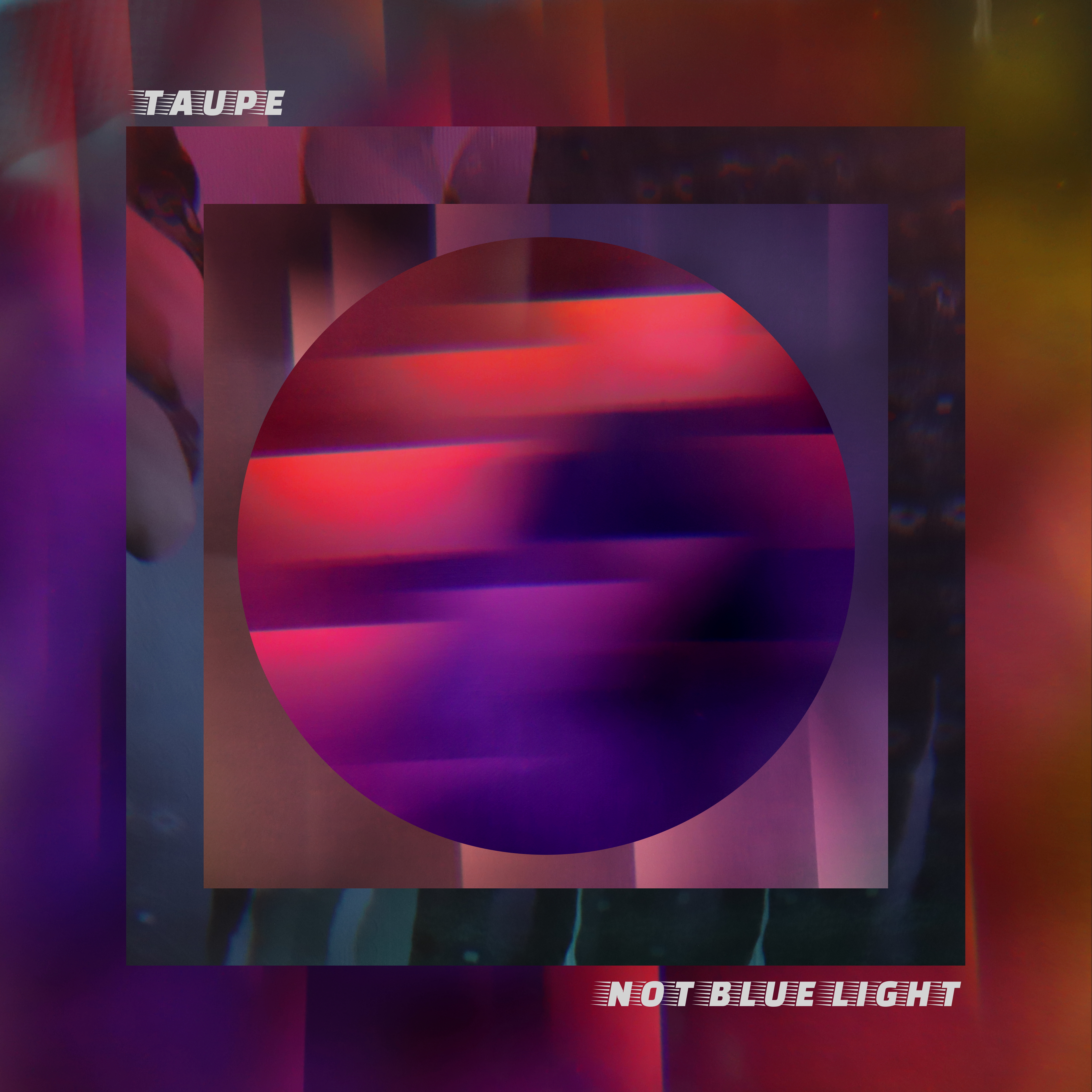 image downloads
for web
(jpeg, 72ppi)
For Print
(png, 300ppi)